Spotlight on History
Louisiana Music on Folks
5/1/2020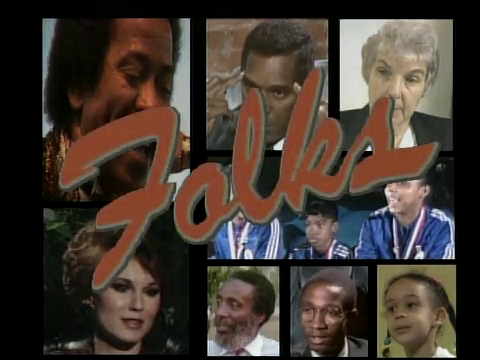 Earlier in the year, LPB made 210 episodes of Folks, a minority affairs program that aired from 1981-1990, freely available for streaming here on the LDMA. The series highlighted issues related to African Americans and other minority groups in Louisiana, as well as lighter stories highlighting the state's unique culture. Louisiana music was one of the major topics featured on the series. Check out performances and interviews with stars from a variety of Louisiana musical genres here:

Travel around Louisiana for a tour of black musical genres, including zydeco in Cecilia, the blues in Baton Rouge, traditional jazz in New Orleans, and gospel in Shreveport.

Explore the roots of the blues and jazz, including performances by blues pianist Henry Gray, blues guitarist Silas Hogan, and jazz musician Alvin Batiste.

Enjoy a visit to Preservation Hall in New Orleans and a profile of the Southern University Jazz Ensemble in Baton Rouge led by Alvin Batiste.

Learn more about the history of zydeco and the importance of Clifton Chenier to the genre during this visit to the Southwest Louisiana Zydeco Festival in Plaisance.

Watch jazz great Dizzy Gillespie guest conduct a rehearsal of the Southern University Jazz Band in Baton Rouge as they prepare for a performance of his music.

View a profile of the Zion Travelers, a gospel singing group from Baton Rouge, including highlights of their performance at the Louisiana Folklife Festival.

See a profile Ellis Marsalis, a jazz pianist, music teacher at the New Orleans Center for Creative Arts, and father of Branford and Wynton Marsalis.

View a profile of Martina Arroyo, a world-renowned opera singer and a visiting professor at the Louisiana State University School of Music.

Watch Frances Ellis-Marsh, a dramatic soprano and the chairwoman of vocal music at Southern University, perform several spirituals accompanied by pianist Frank White.

See an interview and highlights of a performance by jazz pianist Joe Sample, a Louisiana native, during his visit to Southern University in Baton Rouge.

View a profile of the late opera singer Lenora Lafayette of Baton Rouge, the first African American to perform at the Royal Opera House in London, England, in 1953.

Watch an interview with Kenny Neal, a blues musician from Baton Rouge, where he discusses the importance of carrying on the blues tradition and his growth as a songwriter.

See a profile of Alvin Batiste, a jazz clarinetist, who discusses his recent albums and his return as the director of the Southern University Jazz Institute in Baton Rouge.

View a profile of Allen Toussaint, a songwriter and musician from New Orleans, who discusses his recent performance at Festival International in Lafayette and his new album.
To see more stories, check out the Louisiana music topic, the Folks series, and a past blog post on Louisiana music.