Spotlight on History
Louisiana Road Trip
6/1/2021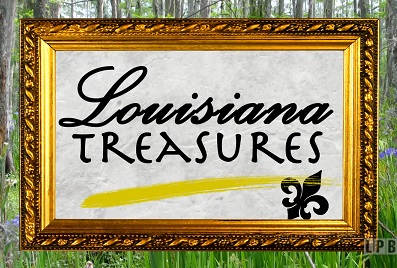 With the summer vacation season underway, the LDMA is taking you on a virtual road trip around the state to sites we consider Louisiana Treasures. From museums and churches to gardens and historic homes, you'll find places that highlight Louisiana's unique history and culture. Let's start exploring:

Enjoy the wide variety of roses on display at the American Rose Center Gardens in Shreveport.

View a visit to the unique stores along Antique Alley in downtown West Monroe.

Take a tour of this historic home in Monroe built by Joseph Biedenharn, the first Coca-Cola bottler.

See a visit to this museum in Sulphur highlighting the history of the sulfur mining industry in Calcasieu Parish.

Learn more about the role of these forts in protecting Alexandria during the Civil War.

View a visit to this Creole plantation house in Alexandria, the oldest building in central Louisiana.

See highlights from the large collection of Southern art on display at this museum in New Orleans.

Learn more about the history and architecture of this Catholic church in downtown Baton Rouge.

Watch a visit to this historic church in Donaldsonville built in 1866 by the Freedmen's Aid Society for the benefit of former slaves.

Check out this sculpture of a musical instrument used in Cajun music at the Visitor's Center in Lafayette.

View a visit to this memorial honoring veterans in Lake Charles, including the bronze statue of First Lt. Douglas B. Fournet.

Learn more about this unique museum in Wallace, which explores the history of slavery in the United States.
To see more stories, check out the complete Travel Stories topic and our Around Louisiana series of blog posts.