Spotlight on History
Louisiana's Hurricane History
8/1/2015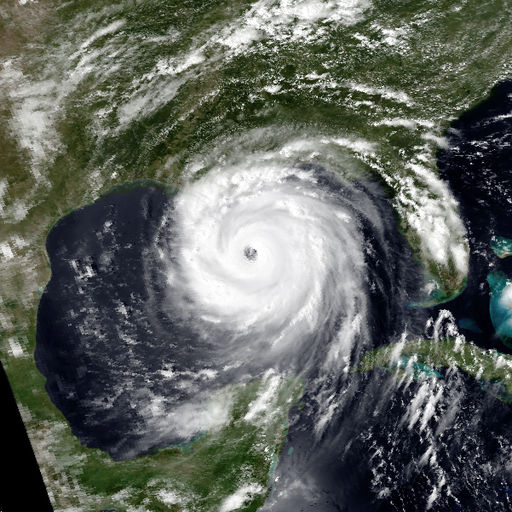 As we enter the heart of hurricane season, the LDMA is highlighting Louisiana's hurricane history for the month of August. Take a look at rarely seen footage of Hurricanes Audrey, Betsy, and Camille or explore the stories of the storms from our more recent past, Hurricanes Gustav, Ike, and Isaac. For a comprehensive look at the available stories for Hurricane Katrina and Hurricane Rita, please click here.

Hurricane Audrey – June 27, 1957
Brooks Read, the Esso reporter for WBRZ in Baton Rouge, reporting on the damage caused by Hurricane Audrey in Cameron Parish. This special is considered the first to document the destruction on the ground in Cameron following the hurricane. (June 28, 1957)

Hurricane Betsy – September 9, 1965
KLFY-TV coverage of the damage to trees along Highway 190 in Opelousas following Hurricane Betsy (September 23, 1965)
Hurricane Camille – August 17, 1969
WWL-TV Coverage of Hurricane Camille:

Hurricane Gustav – September 1, 2008
LPB Coverage of Hurricane Gustav:

Hurricane Ike – September 13, 2008
LPB Coverage of Hurricane Ike:

Hurricane Isaac – August 28, 2012
LPB Coverage of Hurricane Isaac:
---
Throughout the month of August, you can also view four LPB documentaries on Hurricane Katrina and Hurricane Rita in their entirety: Washing Away: Losing Louisiana (2006), Katrina's Smallest Victims (2006), Surviving the Storm (2007), and Washing Away: After the Storms (2010).
Click here to explore the complete hurricane topic.
The LPB documentary Katrina Ten Years After: A Second Life, A Second Chance will premiere on Sunday, August 23 at 7 PM on LPB-HD with an encore presentation on Thursday, August 27 at 8 PM. For more information, visit the LPB program page.