Spotlight on History
Nature
4/1/2022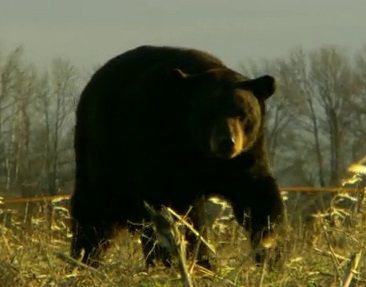 In honor of Earth Day on April 22nd and Arbor Day on April 29th, the LDMA is highlighting nature in April. See stories that showcase Louisiana's commitment to conservation and explore the unique landscapes and wildlife that contribute to Louisiana's natural beauty!

Tag along with Louisiana: The State We're In for a visit to the Rockefeller Wildlife Refuge located in Cameron & Vermilion Parishes to learn more about their alligator research.

Watch a documentary on these beautiful insects, including a look at ongoing scientific research and an examination of the butterfly's place in art and culture.

Learn gardening tips specific to Louisiana in the areas of butterfly gardening, camellias, organic vegetable gardening, landscaping, and native plants.

View a documentary examining how communities throughout the United States are reconsidering how vital trees are to the socio-economic well-being of cities.

See a documentary on John James Audubon's 1821 stay at Oakley Plantation in St. Francisville and its impact on his Birds of America book.

Enjoy visits to Louisiana's state parks and national sites, including the Kisatchie National Forest, the Louisiana State Arboretum, North Toledo Bend State Park, and Poverty Point.

Watch a documentary series on LDWF's work in protecting threatened and endangered species, including the whooping crane, American alligators, and the Louisiana black bear.

View a documentary on the Burden Family's donation of Windrush Plantation in Baton Rouge to LSU, including a look at Steele Burden's development of the gardens.

Enjoy Louisiana: The State We're In's photography field trip with world renowned nature photographer C.C. Lockwood in the Atchafalaya Basin.

Take a tour of the gardens at the American Rose Center in Shreveport in this Louisiana Treasures segment from Art Rocks!

Watch a Louisiana: The State We're In story commemorating the 50th anniversary of LDWF's reintroduction of the brown pelican in Louisiana.

Enjoy a collection of video postcards highlighting Louisiana's natural beauty from all corners of the state, including Caddo Lake.
To see more stories, check out the complete Nature topic.