Spotlight on History
Oral History Interviews
8/1/2018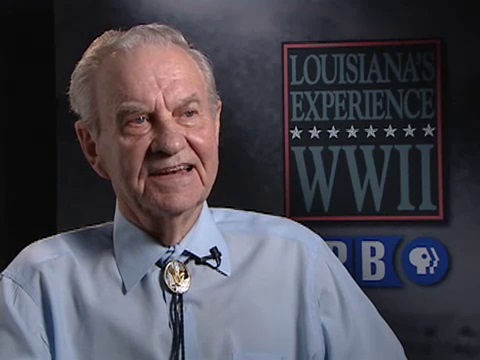 In August, we're highlighting our collections of oral history interviews. Through these in-depth interviews, you will be able to hear people who have shaped Louisiana's political and military history recounting their experiences in their own words. You can view the Louisiana State Archives' collection of oral history interviews documenting the state's political history, as well as LPB's interviews with World War II and Vietnam veterans from around Louisiana. Here a few examples of the interviews that you can view now:
---

View more than 30 oral history interviews conducted by the Louisiana State Archives.

Bussie was the president of the Louisiana AFL-CIO from 1956-1997 and one of the most influential people in state government during his tenure.

Long served as the First Lady of Louisiana from 1939-1940, 1948-1952, and 1956-1960 alongside her husband, Governor Earl K. Long.

Young was a civil rights leader from Bogalusa who led the 1967 Civil Rights March from Bogalusa to Baton Rouge.
---

View more than 40 oral history interviews with World War II veterans conducted by LPB.

Domma served as an Army Nurse with the 24th Evacuation Hospital in Europe during World War II.

Richard, a bombardier in the 384th Bombardment Group of the 8th Air Force, was a German prisoner-of-war for 16 months.

Serio, an electrician in the U. S. Navy, was stationed on the USS Curtiss, one of the ships bombed by the Japanese during the attack on Pearl Harbor on December 7, 1941.
---

View more than 70 oral history interviews with Vietnam War veterans conducted by LPB.

Alexander served as a combat infantry man in the U.S. Army for the Big Red One during the Vietnam War.

Armand, a flight mechanic in the U.S. Air Force, participated in missions spraying Agent Orange over Vietnam during Operation Ranch Hand.

Jones, a pilot in the U. S. Air Force, was shot down in Hanoi on June 29, 1966, and a prisoner-of-war until his release on February 12, 1973.
---