Spotlight on History
Remembering Cokie Roberts
9/17/2019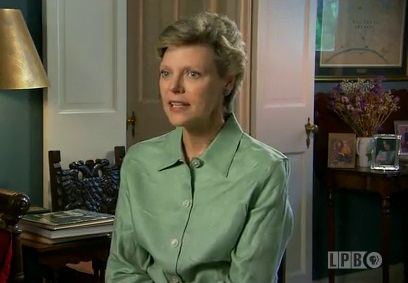 Journalist Cokie Roberts has died at age 75. Roberts, a New Orleans native, was the daughter of two legendary United States Representatives from Louisiana – Congressman Hale Boggs (1941-1943; 1947-1972) and Congresswoman Lindy Boggs (1973-1991), the first woman elected to Congress from Louisiana. In a career that spanned decades, Roberts was a well-respected journalist and political commentator covering Capitol Hill for NPR, PBS, and ABC News. During her visits home to Louisiana, Roberts was also a guest on LPB. Here are our videos on Cokie Roberts:

Watch Cokie Roberts discuss her family, career, and the 1996 presidential election in this Louisiana Legends interview with host Gus Weill.

See Cokie Roberts and her family discuss the life and trailblazing career of Congresswoman Lindy Boggs in this 2006 documentary.

View Roberts discussing her book Our Haggadah: Uniting Traditions for Interfaith Families at the 2011 Louisiana Book Festival in Baton Rouge.

Watch Cokie Roberts' acceptance speech for the 2015 Humanist of the Year Award from the Louisiana Endowment for the Humanities (LEH).