Spotlight on History
Remembering Ed Steimel
4/12/2016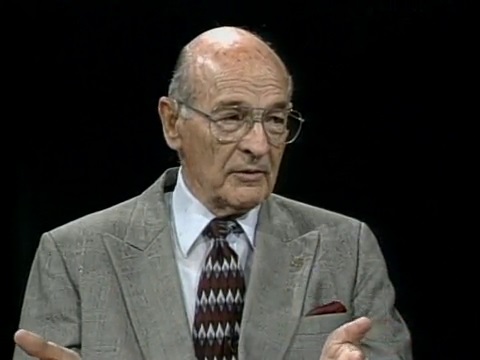 Ed Steimel died on Friday, April 8, 2016, at age 94. Steimel served as the executive director of the Public Affairs Research Council of Louisiana (PAR) from 1954-1975 and the Louisiana Association of Business and Industry (LABI) from 1975-1988. He later worked as a fundraiser for the LSU College of Engineering. Throughout his career, Steimel made frequent appearances on LPB. Here's a rundown of the videos of Steimel that are currently available on the LDMA:
In 1997, Gus Weill interviewed Steimel about his career on Louisiana Legends.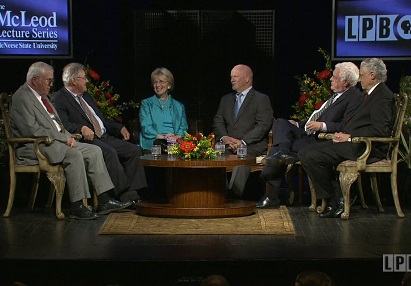 You can also see a discussion about Steimel's role in the passage of the 1976 Right to Work legislation in the 2010 edition of the McLeod Lecture Series titled Right to Work: Changes in Louisiana's Political Landscape.
During his tenure at LABI, Steimel made frequent appearances on LPB's early political coverage. Here is an overview of the available videos from the series Louisiana: The State We're In:

Pro/Con Debate on Mandating Courses at Vo-Tech Schools with Victor Bussie of the Louisiana AFL-CIO (1978)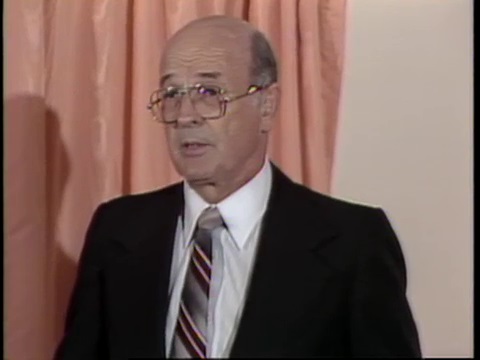 Highlights from Steimel's Speech at the LABI Conference (1978)

Pro/Con Debate on Banning Strikes by Public Employees with Bussie (1979)

Steimel Endorsing Congressman Dave Treen in the Gubernatorial Election (1979)

Steimel on Governor Treen's Report Card after 13 Months in Office (1981)

Debate between Steimel and Sonny Mouton of the Governor's Office on How to Spend the State's Mineral Trust Fund (1981)

Steimel Speaking against Treen's Coastal Wetlands Environmental Levy, or CWEL Tax (1982)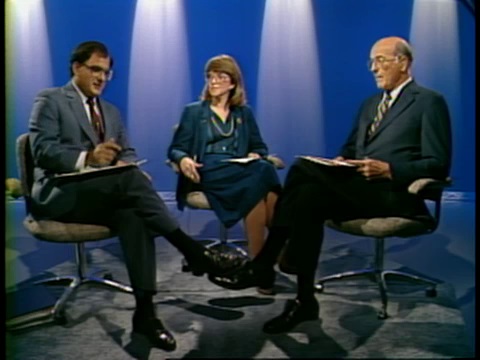 Steimel and Cyrus Greco of the Governor's Office Debating the CWEL Tax (1982)

Steimel on the Worker's Compensation Reform Bill (1982)

Steimel on LABI's efforts to Work with the Black Community (1983)