Spotlight on History
Remembering Ellis Marsalis
4/2/2020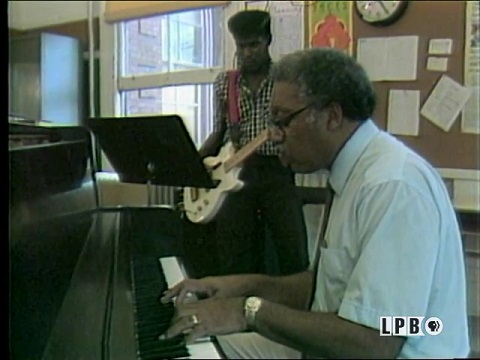 Ellis Marsalis, a legendary jazz pianist from New Orleans, has died at age 85 due to complications from COVID-19. Marsalis is the father of six sons, including four well-known jazz musicians in their own right, Branford, Wynton, Delfeayo, and Jason. He was also an educator who taught generations of jazz musicians at the New Orleans Center for Creative Arts, Xavier University, and the University of New Orleans. Here are LPB's interviews with Ellis Marsalis through the years:

See Marsalis discuss his career in music, the musical talent of his children, and his life philosophy, as well as highlights of a recent performance.

Watch Marsalis discuss his early life, the evolution of jazz, his family, and his years as an educator. He also performs New Orleans by Hoagy Carmichael.

View a profile of Marsalis and his speech accepting his recognition as a Louisiana Legend at the 2013 gala.

Louisiana Legends (2013)
See Marsalis discuss his musical family, the culture of New Orleans facilitating the jazz profession, and jazz as a metaphor for conversation.