Spotlight on History
Remembering Gus Weill
4/13/2018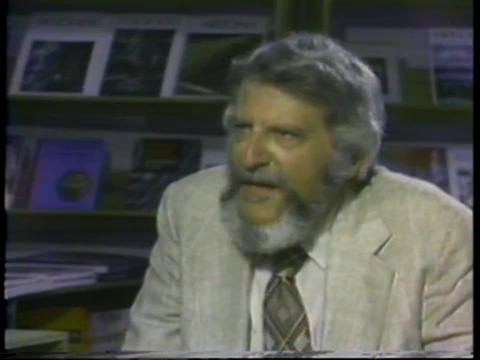 We are saddened to learn of the death of Gus Weill at age 85. Weill served as the host of LPB's Louisiana Legends from 1982-2002. He was also a well-respected public relations strategist for political campaigns, as well as a playwright and author.
Here is an overview of the Gus Weill videos you can stream on the LDMA:

See all of Gus Weill's interviews from 1982-2002 with famous Louisianans who distinguished themselves in their chosen fields.

At the 1994 Louisiana Legends Gala, Justin Wilson surprised Gus Weill with a surprise award. Take a look at his reaction.

See Gus Weill reminiscence about his career in his 1997 interview from Louisiana Legends

In this 2015 special, Beth Courtney and Gus Weill look back at some of Weill's favorite interviews from Louisiana Legends.

Louisiana: The State We're In
Gus Weill was also a frequent guest on LPB discussing his books and plays. See a 1978 interview on The Bonnet Man, a 1979 interview on The Fuhrer Seed, and a 1983 interview on Cry from a High Place.