Spotlight on History
A Year of Governors: Earl K. Long
2/15/2019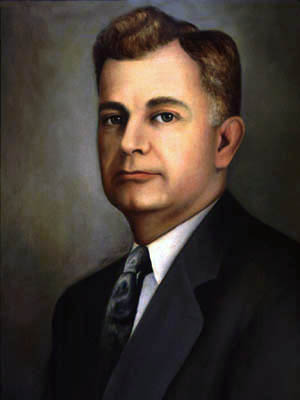 2019 is the Year of Governors on the LDMA! Before the gubernatorial election in October, we'll be highlighting a different Louisiana governor on the 15th of every month.
This month, we're continuing our series with Governor Earl K. Long, the younger brother of Governor Huey P. Long. Long, a native of Winn Parish, served as Lieutenant Governor from 1936-1939 and ascended to the governorship in 1939 following the resignation of Governor Richard Leche due to the Louisiana Scandals. In all, Long served three non-consecutive terms as Louisiana's 45th Governor from 1939-1940, 1948-1952, and 1956-1960. He died on September 5, 1960, during his campaign for Louisiana's 8th Congressional District. Here are a few of our best stories on Uncle Earl:

View this definitive documentary on the life and political career of Long, including interviews with his family members, colleagues, and political observers.

See an oral history interview with Blanche Long, the widow of Earl K. Long, conducted by the Louisiana State Archives.

Watch this oral history interview from the Louisiana State Archives with State Senator B.B. "Sixty" Rayburn, a friend and floor leader for Governor Long.

In this interview from Louisiana Legends, see Bussie, the president of the Louisiana AFL-CIO for 41 years, share his memories of Governor Long.

Join us on March 15th to learn more about the life and career of Jimmie Davis, Louisiana's Singing Governor.